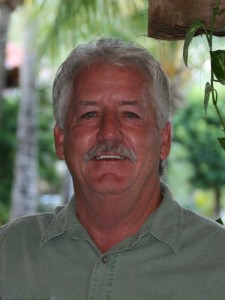 When Project Superintendent Scott Jenkins joined RUSH Construction in January, 2014, he had already been aware of the company's outstanding reputation for several years. One of his most memorable moments at RUSH was actually in those first few days, when Mike Lapinski (Senior Project Manager) and Paul Stewart (Director of Safety and Quality) welcomed him to the team. "It's a profound feeling to know that you're becoming a part of something truly great, and that every effort put in will be rewarded with integrity and care," said Jenkins.
"Just three weeks into the job, my wife's father passed away," continued Jenkins. "Incredibly, they made sure I took all the time I needed and told me not to worry. This is a family company, and they take care of their own."
RUSH, as a company, understands that it is only as good as its people. Scott mentions being impressed when after a few months at RUSH, the founder, Ed Rabel, and the president, William Chivers, visited him personally to make sure he had all the support that he needed. "That sort of genuine interest and support from upper management is something that you just can't fake," said Jenkins. "If you want a powerful source of motivation for employees in any company, you could definitely look there."
A favorite RUSH project of Scott's involved building a 100,000 gallon water tank for Lockheed Martin. "I had a lot of fun on that project," said Scott. "Another interesting project that I'm currently working on is the Canaveral Locks East West Guide Wall Repair. This is a very challenging marine construction project that involves demolition and reconstruction on the water, which is a very different and unique experience, to say the least."
Although he was born in Georgia, Scott spent most of his life in Fort Lauderdale. A Floridian at heart, and lover of the outdoors, he spends his free time fishing, hunting, surfing, and riding his Harley Davidson.
Scott's Favorite Quote: "Except in the middle of a battlefield, nowhere must men coordinate the movement of other men and all materials in the midst of such chaos and with such limited certainty of present facts and future occurrences as in a huge construction project . . . . Even the most painstaking planning frequently turns out to be mere conjecture and accommodation to changes must necessarily be of the rough, quick and ad hoc sort, analogous to ever-changing commands on the battlefield." – Judge Kern in the case of Blake v. Coakley