​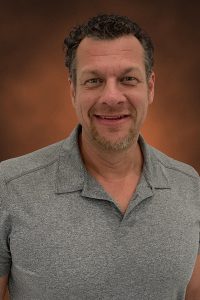 As a project superintendent at RUSH Construction since March 2019, Kevin Scott Wilton is responsible for coordinating all construction services and activities on the job site, as well as maintaining a strict build-out construction schedule, making any changes necessary to ensure that deadlines are met.
With over 30 years of construction experience in the residential and commercial industries, Wilton has also held several general contractors licenses in different states. "I chose RUSH because I was looking for a company where I could apply my construction knowledge to help grow a company, while at the same time furthering my own expertise in the field," says Kevin. "I am very impressed so far as to how the company is run and operated."
After growing up in Orlando, Florida, Wilton lived for several years in Brazil, and then also in North Carolina and Colorado. He has three children; two sons and a daughter, and enjoys working out, four wheeling, road course racing, and drag racing.
Fun Fact About Kevin: "I was once in a Denver Broncos commercial with Quarterback Peyton Manning and got to wear full Broncos player gear."