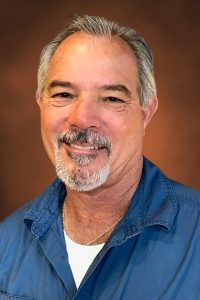 Timothy Scott Goerlich has worked as a project manager with RUSH Marine since July 2018. Goerlich manages all aspects of work for marine projects throughout Florida, assuring the safety, quality and production of all projects he is associated with.
Tim had previously worked with Tony Landry, President of RUSH Marine, for 12 years, and was approached with an offer to join him at RUSH Marine. "Stepping into a company that feels like a family-oriented, staff-focused company is such a refreshing change from the corporate setting of a large public company," explains Tim. "The warm welcome I received, in addition to RUSH's steadfast reputation, made me quickly feel proud to say I am with RUSH Construction, Inc. and RUSH Marine."
Goerlich has been involved in all aspects of heavy/civil and highway construction since 1988. Entering the industry as a laborer, Tim worked his way up to field supervision, general superintendent, and eventually to project management.
Born and raised in northwest Pennsylvania, Tim spent four years in the Army Infantry, a dream he had had since childhood. He moved to Florida in the late 1980's where he started his construction career. Married to his high school sweetheart since 1993, Tim and Sharon have traveled much of the coastline and visited many of the beaches and barrier islands from North Carolina to Florida. "We cannot be far from the ocean or intercoastal waterway; it has become a big part of our lives."
Tim's Favorite Quote: "Be still and know I AM." – Psalm 46:10