RUSH Construction stays on top of national industry trends and best practices
Through our involvement with the Contractors Advisory Board, we're able to keep up with national trends and best practices in the construction industry. Twice per year, this group meets in person, rotating among the locations of the five members. During this semi-annual meeting, the group provides a peer evaluation of the host contractor and meets to discuss current trends and issues facing their businesses.
In addition to their semi-annual meetings, the Contractors Advisory Board also has monthly calls for a similar, abbreviated discussion.
Since the locations of the group members are so diverse, we are able to gain valuable insight to trends outside of central Florida, and apply that insight to give our customers the best services.
NEWS: Brevard Business News features the Construction Advisory Board
Members

Since 1984, RUSH has been a trusted general contractor, design / builder, and construction manager for Aerospace, Defense, Commercial, and Medical industry. It is located in Titusville, FL.

Founded in 1973, Zartman Construction is a full service general contractor and supplier of rental equipment headquartered in Northumberland, PA, that works in retail, commercial and industrial construction.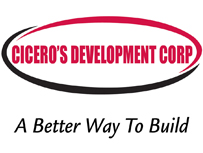 Cicero's Development Corp is a Chicago-area general contractor specializing in commercial property renovation, with focus on the hotel and hospitality industry. It has been in business since 1971.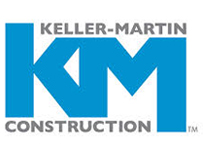 Keller-Martin is one of the premier general contractors in San Antonio, TX. Projects include athletic, educational, financial, medical, office, religious, renovation, historic restoration, and retail.

Located in Wilmar, MN, TerWisscha Construction, Inc. provides services from architectural design to construction services in markets that include Veterinarians, Dental Professionals, and Funeral Directors.
About
The Contractors Advisory Board was formed by the Associated Builders and Contractors (ABC). The purpose of the group is to provide resources and support to one another as owners of comparable businesses, not in direct competition with one another. Distance ensures competition is not an issue.