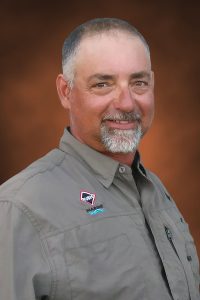 Alvin Lopez has worked at RUSH Marine as a general superintendent since February 2019. As a superintendent, Lopez is responsible for overseeing various operations of marine construction, working hands-on with subcontractors, and assuring safety and quality control on the job site.
"I was drawn to RUSH Construction due to the growth opportunities offered and the family oriented culture of the company," says Lopez. With 25 years in marine construction and bridge building, Alvin brings a wealth of experience to RUSH Marine. "I love being in the field with the guys, teaching them different things and watching them grow to the next level."
Growing up in Miami, Florida, Alvin learned English as a second language. He and his amazing wife have been together since they were young, and have raised two sons and a daughter. He enjoys boating and fishing vacations with his family.
Alvin's Favorite Quote: "Measure twice; cut once!" – Alistair MacLeod