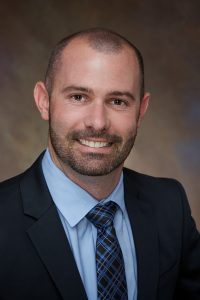 Reuben Thomas Thornton V (Ben) is a Vice President at RUSH Construction, Inc.
Mr. Thornton says that he chose RUSH because of the company's reputation and high moral character: "So far my impression is that the company and employees really embrace the 'Building with Integrity' lifestyle."
Born in California, Ben moved to Satellite Beach, Florida, in the year 2000. After graduating from Satellite High School, he attended college at Florida State University obtaining a degree in Civil Engineering. Married to his wife, Diana, since 2014, Thornton enjoys wakeboarding and fishing, and is an Eagle Scout!
Ben Thornton's Favorite Quote: "Great things in business are never done by one person. They're done by a team of people." -Steve Jobs