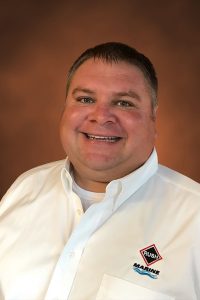 A project manager at RUSH Marine since October 2018, Dean Reed is responsible for overseeing projects from beginning to end, managing project details and budget, scheduling, and interfacing with project owners. He also assists RUSH Marine president, Tony Landry, with the bidding process to win future new projects.
Reed became familiar with RUSH Construction after working with the company as a subcontractor. "I was impressed with the RUSH team's professionalism and knowledge of the construction industry," says Dean. "I am looking forward to the opportunity to work with Tony Landry again."
With experience in heavy highway, bridge work, and marine structure work, Dean has worked all over the Southeast on various heavy civil projects. "I grew up in Ocala, Florida, and I'm excited to work in Florida on a more permanent basis."
Reed's hobbies include spending time with his wonderful fiancé, Amanda, fly fishing, waterskiing, and golf.
Dean's Favorite Quote: "Tomorrow hopes we have learned something from yesterday." – John Wayne