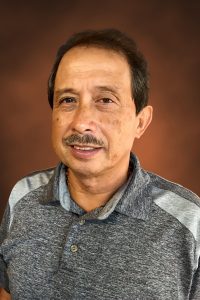 A project engineer at RUSH Marine since October 2018, Josefino Doronila reviews plans, specs, and project layout, prepares RFI/Submittals, and manages quality control to ensure structures are built in a timely manner, according to specs and plans, in a safe work environment.
He has worked in heavy civil/marine construction since the early 1990's. "I am ready for a new challenge, and the Marine division at RUSH is a great fit for me," says Josefino.
Josefino is always looking for a new challenge. He once designed a one hundred kilometer two lane asphalt road, conducting all the survey work involved, and manually plotting/drawing the plans himself.
Originally from the Philippines, he has four adult children, two sons, and two daughters. He loves playing chess, watching football, and planting fruit trees in his backyard.