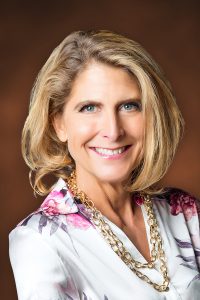 Karyn Barker joined the RUSH team in October 2017 as a project manager. Barker is responsible for project management and assisting other project managers and estimators in their work. Karyn provides insights for Business Development, as well as assistance with proposal and presentation development. She is also an important corporate tech resource for ProCore, a construction project management software.
As a general contractor with a diverse background in design, media relations, public relations, administration, construction and construction management, Barker is uniquely equipped to assist the RUSH team with multiple facets of each job.
Karyn was drawn to RUSH Construction because of its reputation for integrity, professionalism and excellence in every aspect of a construction project with an emphasis on community involvement. "Because these qualities align with my personal goals, I was enthusiastic about pursuing a position here," says Barker. "My first impressions at RUSH have confirmed and exceeded my expectations. The combination of excellence, professionalism and integrity, with an easy, friendly demeanor perfectly describes the RUSH team."
Born in Brevard County, Karyn is a daughter of the early engineers in the space program. She is a 6th generation Floridian, with a love for the state and its natural beauty. She has one adult daughter, and enjoys all things water oriented.
Fun Fact About Karyn: "I enjoy Formula One and have had the pleasure of racing Porsches in Sebring."
Favorite Quote: "Women must learn to interrupt." – Madeleine Albright