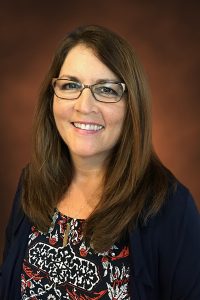 As the Accounting Manager at RUSH Construction since May 2018, Ruth Harris works directly with the Vice President of Finance, David Dapore, assisting with weekly payables, subcontractor payables, payroll, bank reconciliations, and billing.
With a broad background in public and private accounting, Ruth is returning to the accounting field after taking time to raise a family. "I am excited to join the RUSH team and continue my career in accounting. I chose RUSH Construction because it is a company that operates with high integrity and employs people that value their work," says Harris. "It has been an amazing experience so far. I love the family-like atmosphere here."
A native Floridian, Ruth moved to Titusville when she was six years old. "I moved away several times, but I keep coming back – It's home," says Harris. With a love of tennis and a passion for travel, Ruth has had the opportunity to visit many of her 18 former exchange students in South America and Europe.
Ruth Harris' Favorite Quote: "You are never too old to set another goal or to dream a new dream." – C.S. Lewis