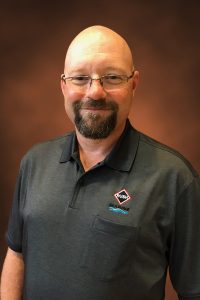 As a project manager at RUSH Marine since September 2018, Shane McCreery oversees projects from beginning to end, managing project details and budget, scheduling, and interfacing with project owners.
After working in a company where everyone felt "like a number", Shane sought out RUSH Construction for its reputation of supporting and valuing its staff as people as well as employees.
Always seeking a challenge, McCreery has worked on many different types of projects. "I have learned that the most difficult projects are also the most rewarding. I feel that RUSH Construction is a great fit for me, and I'm excited to help build the Marine division," says Shane.
Shane grew up in Mineral Wells, Texas, where his father worked in the oil fields. He began working with his father at age 17, where he was able to forge professional relationships and work on projects that would give him his first sense of real accomplishment. After graduating from Texas A&M with degree in Marine Engineering Technology, Shane started working in the marine construction industry. "I actually came across the industry by accident, but I have never regretted my decision. The dynamic environments we work in has always made it fun for me."
Shane's Favorite Quote: "If I had 6 hours to chop down a tree, I would spend the first 4 hours sharpening the axe." – Abraham Lincoln