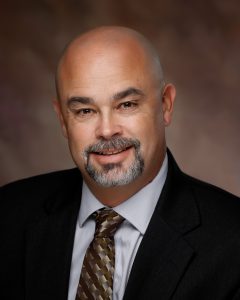 Shawn began his career at RUSH Construction in January 2001, working as a Carpenter for 2 years. Upon returning to Florida in 2007 after living in Colorado for 3 years, Shawn rejoined the RUSH team. During this time, Shawn's responsibilities have evolved from Carpenter to Superintendent, Site Safety Officer and Quality Control Manager. After completing his Bachelor's Degree in April of 2013, Shawn was promoted to Assistant Safety Director.
He assumed the duties and title of Director of Safety and Quality in late February of 2016, following the retirement of his mentor, Paul Stewart, who held the position for 19 years. Shawn's 25 years of construction experience with abroad range of responsibilities give him a unique perspective on the challenges of keeping workers safe on the job site.
Shawn is a Florida Native born and raised in New Smyrna Beach. He has been married to his wife, Becki, since 2005 and they have one son. He enjoys spending time with his family camping, traveling, paddleboarding, surfing and snowboarding. He has been involved with coaching his son's youth sports teams and is heavily involved with the American Society of Safety Professionals and is currently serving as President of the Space Coast Chapter.
Favorite quote: "Freedom is never more than one generation away from extinction. We didn't pass it to our children in the bloodstream. It must be fought for, protected, and handed on for them to do the same." Ronald Reagan
Education/Certifications:
Bachelor of Science Occupational Safety and Health, Columbia Southern University

State of Florida Certified Building Contractor #CBC1260525

USACE Construction Quality Management for Contractors

Certified Healthcare Constructor (CHC)

OSHA 30 Hour Safety Course

First Aid CPR & AED Training