​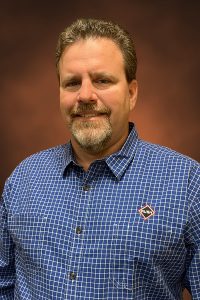 Joining RUSH Construction in June of 2019 as a project superintendent, Thomas Conley is responsible for coordinating all construction services and activities on the job site. Throughout the project timeline, Conley maintains safety standards and quality control, as well as a strict build-out construction schedule, making any changes necessary to ensure that deadlines are complete.
"I have heard great things about RUSH from both people within the organization and contractors and clients that have done business with the company," says Conley. "In my time here, I have noticed a central purpose and family atmosphere as well as a strong sense of employee appreciation that is inspiring."
Having a strong background in the construction field, Thomas has immersed himself in the construction industry in one way or another throughout his life. His expertise includes years of experience in plumbing, electrical, mechanical, and other aspects of medical construction.
Conley grew up in New Smyrna Beach, working summers with his father in their family plumbing business. He and his wife, Wanda, have two children, Elizabeth and Thomas II. With a love of the outdoors, Thomas enjoys fishing, cooking, and spending time with friends and family. He is also very active in his church and hunts whitetail at a property he leases in Georgia.
Fun Fact About Thomas: I like to sing! "When I proposed to my wife, I convinced the manager of a country club we used to go dancing at to let me sing a song with the band as part of my proposal to her. The manger and the band each agreed! It was one of the best nights."