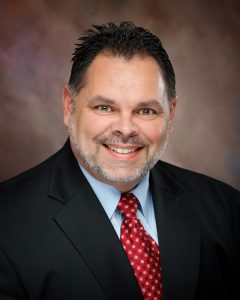 Tony Landry serves as President of RUSH Marine, LLC. With extensive experience in heavy civil, marine and transportation markets, Landry is responsible for leading the business development and marketing efforts as well as all aspects of project management and field operations, safety, and quality control for the Marine Division.
Tony has the ability to take a project from Design/Estimating, through all construction phases and to its final Commissioning. Beginning his career in construction in 1986, Tony's vast experience allows him to oversee the coordination of all aspects of construction. He understands the relationship-based environment that exists related to marine, heavy civil and transportation markets which makes him an asset for any large or small project. He also works closely with Engineers, Owners, staff and subcontractors in scheduling, construction, safety, quality control, cost and close-out.
Tony has served as Project Manager, Senior Project Manager, and for the 10 years prior to joining RUSH, Operations Manager covering the eastern seaboard for Orion Marine Construction, formally known as Misener Marine Construction. Projects included design build and design bid build projects such as deep wall berthing structures, Open Pile Piers, Bulkheads, Road and Bridges, and Marinas totaling over $230 million.
Tony is a native of Louisiana and moved to Florida with his wife and two daughters in 1999, and has been a resident of Flagler County since that time.
Read more about Tony Landry: