RUSH's President & CEO, William Chivers, has been selected as one of 2017's business leaders who are shaping the landscape and future of the Space Coast.
Titusville, Florida – SpaceCoast Business magazine is recognizing RUSH Construction's President & CEO, William Chivers, along with some of the most admired and influential individuals in Brevard, on December 5th at the 2017 Business Leaders of the Year celebration. This year's event will be held at the Space Coast Convention Center in Cocoa, FL.
Each year the publishers and contributors of SpaceCoast Business, along with community leaders, select a group of individuals whose business success, community engagement and innovative influence has moved the county forward. Once again, the stage is set to recognize a stellar group of leaders.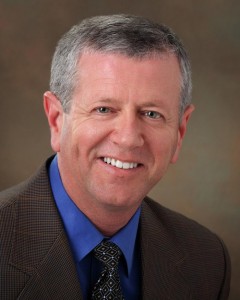 "Construction is a very difficult industry in which to be successful. William's ability to have the vision to recognize the need for diversification in the Defense/Aerospace, Medical, and Commercial sectors has had a tremendous impact on the success of RUSH Construction," says RUSH Executive Vice President, Al Forbes. "This award recognizes not only how we feel about William within our company but also recognizes his dedication to our local community here in Brevard County."
Chivers has been instrumental over the past 17 years in developing RUSH's Employee Ownership Program, a program which has been key to attracting top level talent to the company. In his two decades with RUSH, William has served on numerous boards and committees, and currently holds a seat on the GrowFL CEO Roundtable, Titusville YMCA Board, Career Source Brevard Workforce Board, and BB&T Community Advisory Board. He is also involved as a member of Associated Builders & Contractors (ABC) and the Space Coast Economic Development Commission.
Recently, RUSH Construction was selected as one of the 2014 Best Places to Work, honored as a 2015 Florida Companies to Watch finalist by GrowFL, and was an honoree for the Founders Forum's Founder of the Year Award. The company's emphasis on safety (RUSH employs a full-time Safety Director) has resulted in over 16 years and 3 million man-hours without a lost time incident, and numerous safety awards.
Other honorees include:
For more information on SpaceCoast Business magazines 2017 Business Leaders of the Year CLICK HERE.