The Secret to RUSH's Success? Its People.
On May 1, 2017, employee-owned RUSH Construction, Inc. celebrated 33 years in business! One of the secrets to RUSH's success is, without a doubt, its people. Founder Eduardo Rabel has said that one of his great strengths has been "hiring good people". Perhaps the true secret to RUSH's success is not just hiring good people, but also taking care of them. Evidence of RUSH's commitment to its people can be seen through its Employee Ownership Program, which was created on September 7, 2000.
Members of RUSH's Employee Ownership Program that are celebrating milestone years with the company:
Robbie Gandolfi, Lead Field Superintendent – 15 Years with RUSH
Karen Stevens, Contract Administrator and HR Coordinator – 10 Years with RUSH
Shawn Lucas, Director of Safety and Quality – 10 Years with RUSH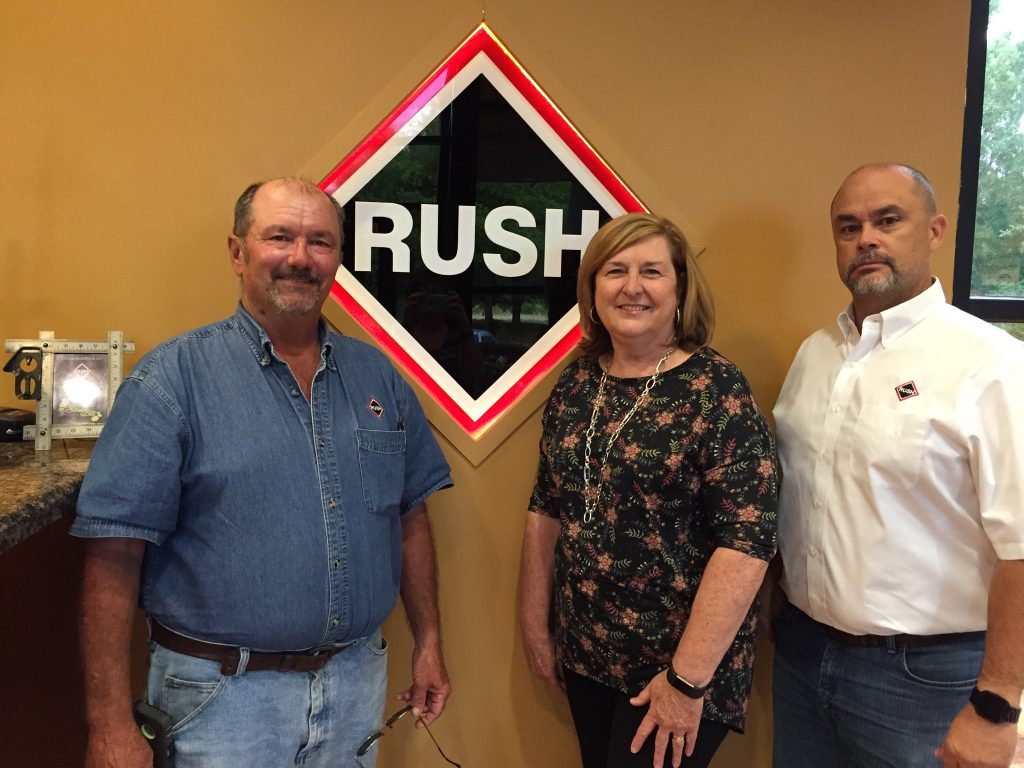 The entire RUSH Construction team gathered together at Founder Eduardo Rabel's home in Chuluota, Florida, recently for a 33rd Anniversary Party. Morale was high as barbecue, corn hole, live music, and great conversation were enjoyed by all. The team at RUSH is incredibly proud of its reputation for "building with integrity since 1984", and looks forward to many more prosperous years ahead.