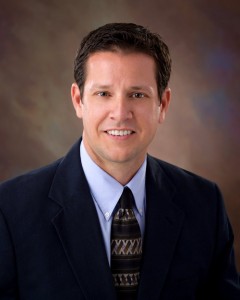 David Dapore started at RUSH in March of 2011, taking on the role of Director of Finance, promoted to Vice President of Finance and Administration in 2015 and today he is the Vice President of Finance. Responsible for managing the accounting and finances of the company, David takes pride in knowing that he works for a company that cares about its employees and customers just as much as the bottom line.
During the economic downturn, and after 11 years with his former company, David was looking for other opportunities and RUSH had an immediate need for an experienced finance director.  After a phone call with William (President, RUSH), David was in the door the next day. "When I first came to RUSH, I quickly realized this was not your average construction company," says David. "I know many employees here say the same thing, but I can't say enough good things about the people who work here and the atmosphere. The gentlemen at the top, Ed, William, and Paul, share a passion for life and construction that is unsurpassed and it's contagious."
When asked what his favorite RUSH Construction project to date is, David cites work the company has done on highly secure military buildings, as well as projects out at the Kennedy Space Center, as the most interesting to him. "Any job we do for NASA, whether it is just a maintenance project on an existing facility, or something more involved like the Mid-Course Radar Facility, is a part of something bigger – our country's space program, and there is some immense pride in knowing you play a part in that program."
A Florida native, David was born in Lakeland, but grew up in Lake Mary. He and his wife, Michelle, have been married since 2001, and have two young sons. He spends his free time hunting, fishing, and golfing. David enjoys sharing these activities with his 5-year-old, who is also beginning to develop a love of the outdoors.
David's Favorite Construction-Related Quote: "Except in the middle of the battlefield, nowhere must men coordinate the movement of other men and all materials in the midst of such chaos and with such limited certainty of present facts and future occurrences as in a huge construction project… Even the most painstaking planning frequently turns out to be mere conjecture, and accommodation to changes must necessarily be of the rough, quick and ad hoc sort, analogous to ever-changing commands on the battlefield."  – Blake Construction Company v. C.J. Coakly & Co., Inc., 431 A.2d 569 (D.C. 1981)