RUSH Construction Inc. has been chosen among second-stage businesses competing to earn this prestigious honor.
GrowFL recently announced that RUSH Construction, Inc. has been selected as a 2015 Florida Companies to Watch finalist. The awards event – now in its fifth year – honors 50 select second-stage companies from throughout the state for developing valuable products and services, creating quality jobs, enriching communities, and broadening new industries throughout Florida. More than 500 companies were nominated for this year's award.  The 101 finalists collectively represent $694 million in annual revenue and employ 3,280 full-time equivalent employees.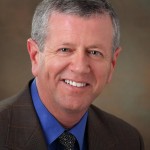 "It is an honor to be considered for this prestigious award," says William Chivers, President of RUSH. "For over 30 years, we have made it a priority to work with the highest regard for quality, integrity, and safety, take care of our staff, and do our part to strengthen the economy in our region. It's a good feeling to have those strengths and accomplishments recognized."
The Florida Companies To Watch program consists of two rounds of selections.  Finalists now advance to the second round, where they will be further evaluated based on their performance in the marketplace, innovative products, services or processes, philanthropy, and empowered employees.
"We applaud these first round finalists, all of which exhibit impressive strengths in entrepreneurial leadership, product innovation, social/community responsibility and competitive business practices," says Dr. Tom O'Neal, GrowFL Executive Director.
Developed by the Edward Lowe Foundation, Florida Companies To Watch is a distinguished awards program specifically designed to seek out second-stage businesses from a wide range of industries representing all areas of the state, not just those in major metropolitan areas. In addition to evaluating past growth and projected success, applicant companies are judged according to their special strengths and impact in their markets, communities and within the state, thus deeming them "worth watching".
The winners will be announced in late August. The 2015 honorees will be celebrated at the awards ceremony on November 5th at the Hard Rock Live at Universal Resort.
About RUSH Construction, Inc.:
RUSH Construction has worked with such notable clients as NASA, the United States Air Force, Parrish Medical Center, U.S. Army Corps of Engineers, Ron Norris Inc., Barn Light Electric, Central Florida YMCA, Health First, and the American Police Hall of Fame. With an award-winning safety program and a 31-year litigation-free history, RUSH is also a Certified Green Contractor with four LEED® accredited professionals on staff.
For more information about RUSH Construction, Inc., visit: www.rushinc.com or contact William Chivers at 321-267-8100.
About GrowFL:
Created in 2009, GrowFL is a statewide economic development organization certified by the National Center for Economic Gardening through the Edward Lowe Foundation. GrowFL helps companies overcome obstacles to growth by providing strategies, resources, and support to second-stage companies for next level growth through Strategic Research, Peer Learning and Leadership Development.
GrowFL has assisted more than 800 companies through the Strategic Research and CEO Roundtable programs and recognized 200 successful entrepreneurs through the annual awards program, Florida Companies to Watch.  Learn more at GrowFL.com.