As a verified SDVOSB, LINK is now eligible to participate in the Vets First Contracting Program.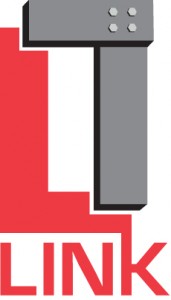 Cocoa, FL – July 23, 2014 – Brevard-based LINK Contracting Inc. (LINK) has been verified by the Center for Veterans Enterprise as a Service-Disabled Veteran-Owned Small Business (SDVOSB) and is now eligible to participate in the Vets First Contracting Program within the U.S. Department of Veterans Affairs (VA).
The Center for Veterans Enterprise (CVE) verification process is a challenging procedure involving on-site interviews and document reviews to determine that the business is at least 51% veteran or service-disabled veteran-owned. The new certification presents many opportunities to LINK, including a listing in the veteran business database at www.vip.vetbiz.gov, where they are eligible to receive top non-competitive contracts that only SDVOSB or VOSBs can quality for. Verified members, like LINK, also receive flexible credit evaluation, contracting and subcontracting credit with VIP firms, and other benefits.
"The long and arduous process we went through to gain this CVE verification was worth overcoming the many challenges along the way," said George (Tony) Carpenter, President of LINK Contracting. "In the end, perseverance paid off!"
For LINK Contracting, the verification of its SDVOSB status by the CVE presents new opportunities; a new door has been opened to the company.  "LINK continuously strives to become a better rounded company for our clients," said Tony. "As we look to our future, the ability to gainfully work with the Veterans Administration is not only welcomed, but considered a blessing."

Headquartered in Cocoa, Florida, LINK Contracting Inc. has been in business since early 2010, and has completed various types of projects in conjunction with various federal government agencies. LINK has a formal Joint Venture with RUSH Construction, Inc. and currently holds a multi-year IDIQ contract with URS Federal Services. The RUSH-LINK Joint Venture has completed projects at Patrick Air Force Base, Cape Canaveral Air Force Station, and the Kennedy Space Center.
For more information about LINK Contracting Inc., visit: www.linkgc.net, or contact George (Tony) Carpenter at 321-633-9460 or tcarpenter@linkgc.net.