Reflecting on 37 Years of Performance with Integrity
On May 1, 2021, RUSH Construction, Inc. celebrated its 37 year anniversary. In 2020, Space Coast Business magazine published a story titled "The Growth & Diversification of RUSH Construction", which highlights how Founder and Chairman of the Board, Ed Rabel, started the company in 1984 and how it has developed into the RUSH Family of Companies that we know today.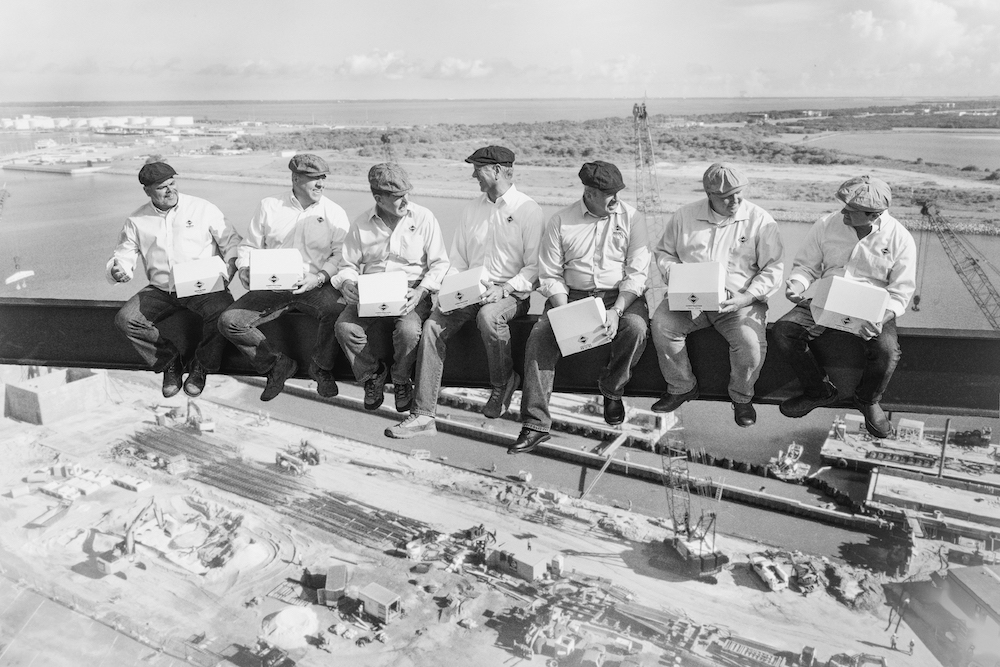 "Opportunities are usually disguised as hard work, so most people don't recognize them."

The advice columnist Ann Landers, who enriched and provided guidance to the World War II generation
All successful leaders, especially entrepreneurial leaders, are opportunistic. The ones who do succeed, not once – but over decades – allow for the evolution of their businesses and themselves, adding timely recognition, hard work and due diligence.
The best leaders also are not afraid to take risk in seizing opportunity, even when it is disguised as something less significant than "hard work."
When Eduardo (Ed) Rabel looks back on more than three decades to the beginnings of RUSH Construction, he cannot help but focus on a project he almost did not take.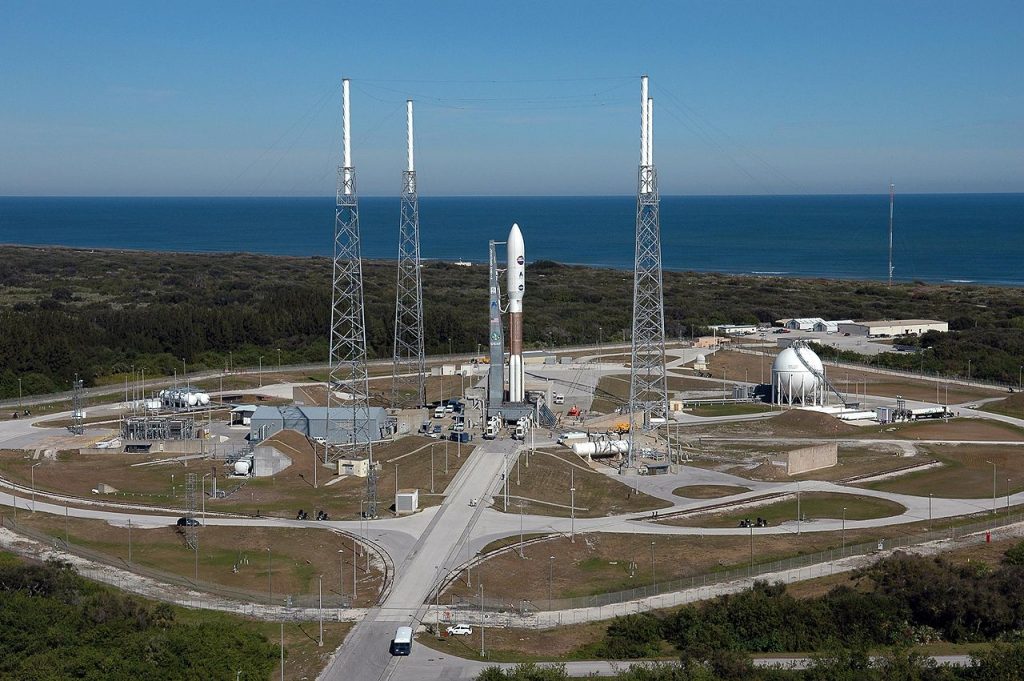 Rabel had launched his fledgling construction business in 1984 and was looking for any type of work to nurture and sustain his company's development. Martin Marietta, which later merged to become Lockheed Martin, was (and is) a key defense and aerospace contractor here. The company needed a roof access ladder installed on one of their buildings, and Rabel was asked to consider the job – a job with a budget of less than $2,000, which he initially thought was not worth the cost.
Eventually, he decided any opportunity to work with a company of that size was worth taking, so he did.
Little did he realize that this almost-denied opportunity would open the door to many other projects and in just a few years, RUSH Construction would construct the unique lightning protection towers at launch complex 40 and 41 at Cape Canaveral Air Force Station.
"Martin Marietta agreed to pay us every two weeks on that project," Rabel recalled, "to help manage our cash flow, which was pretty unusual. It was also the first time we received a $1 million dollar check. But it all started with that ladder."
Born Again
Seizing opportunity means a great deal to Rabel, who arrived alone in America as an 16-year-old from Cuba in 1962 – his only possessions were the clothes on his back. It would be another 18 years before he would see his mother and brother, who were left behind in the island nation.
In between, Rabel lived at a home for boys in Kentucky, worked his way through college, eventually rising to become a respected owner and professional in the construction trade. "I was born twice," he said proudly, "first in Havana, Cuba and later at a refugee camp in Miami, Florida."
The word "evolution" comes up a lot in conversations with Rabel and the company's CEO, William Chivers. Adapting to new market conditions, diversification, and analyzing new opportunities has helped the company grow from less than 10 employees to more than 85 in a short span of time.
Stepping Back to Find a Way Forward
As the 90's were drawing to a close, RUSH Construction 's work for the Air Force and other aerospace contractors – which accounted for the whole of their business – was scaling down. Rabel decided it was time for a break and offered his three employees a paid, one-year sabbatical to recharge and re-envision where the company was headed. A few imperatives came out of that strategic pause: The first was coming to the understanding that in order to grow in a cyclical industry like construction, diversification was necessary. The key to diversification was in finding people with passion and expertise in the field. The second was to share the ownership dream with his employees, the impetus that originally brought Rabel to America – the ability to be a business owner, and to be able to direct your own destiny with hard work and determination.
One of the first key hires to eventually become an owner was Chivers.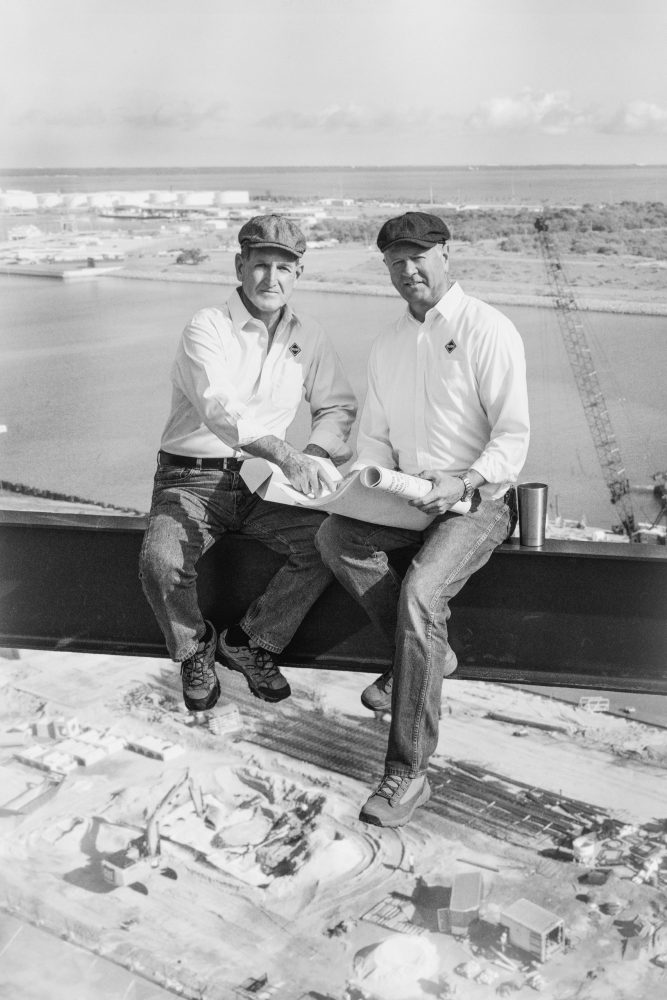 "Ed and I immediately had a connection," Chivers said. "I liked the way he did business, especially the way he treated his people and his subcontractors. It was always with respect, as though he was partnering… for mutual success and to make each other better."

William Chivers, President & CEO, RUSH Construction, Inc.
The relationship grew from mentorship to partnership. "I knew how to build things when I came to work here, but I didn't know how to build a business. Ed taught me that. Also, there is nothing he told me he was going to do that he hasn't delivered on," Chivers said.
A few short years after joining RUSH, Rabel was able to fulfill his promise of ownership to Chivers and other key personnel. Twenty years later, there are almost 30 shareholders at the firm.
Smart, Responsive Growth
During the past 10 years, the evolution of RUSH's building and services portfolio has mushroomed. Both Rabel and Chivers agreed it did not happen because they cloistered themselves in a boardroom to map out how they would expand. Rather, when opportunities presented, they carefully weighed the risks proceeding only when they found someone with industry experience in that field who fit their culture. Smart, steady growth. "The determining factor in any expansion initiative we have taken has been relational," Rabel said. Or as Chivers put it, relationships matched with opportunities.
One of the first matchups was with Executive Vice President Al Forbes, who helped the firm step into healthcare. Fast forward and the list of partnerships currently includes Orlando Health, Steward Health Care, and Halifax Health. Recently they completed the Parrish Healthcare Medical Office Building at Titus Landing, a 3-story 60,000 square foot, state-of-the-art facility providing MRI, Dialysis, and the Mayo Clinic Care Network.
Bright Future
Forbes remains optimistic about construction in the area and RUSH's role. "What we are seeing with health care, Port Canaveral and the privatizing of the space industry – I do not see it slowing down anytime soon. If you remember what it was like during the Apollo program, you can multiply that by four to see what is going to happen around here," he said.
Following the same smart growth plan, RUSH recruited specific talent when asked to offer maintenance at the new facilities they were developing and building.
Maintenance & Marine Construction
Bob Dillow, who had been managing major medical centers previously, was brought on in 2017 and built the fledgling sector into an entire division – one he now serves as president and includes clients such as Space Florida, Boeing, and Viera Charter School.
The learning curve from maintenance operations now informs the building process: understanding what's involved in maintaining a building – rather than just constructing one – had shifted RUSH Construction's pre-construction design approach.
"I can look at a project and say, 'I don't think you want to build it that way, because in the long term it's going to cost you more to maintain and operate years down the line."

Bob Dillow, President, RUSH Facilities
In like manner, one of RUSH Construction's most ambitious expansions grew out of existing relationships with Tony Landry, now president of RUSH Marine.
Landry, who had decades of experience in the field, was serving as the operations manager for a large marine construction company when he asked Chivers if they had considered adding a marine division to the firm. Chivers and Rabel weighed this opportunity more carefully than any in the past, knowing that while there was a high demand for marine construction, there was also a high level of risk associated with this type of specialty work.
Call it luck or happenstance, but opportunity again presented when Landry's then-employer began making organizational changes, prompting Landry to leave and join RUSH Construction a few months later to help launch the new division. In their first year, RUSH Marine secured $42 million in projects, including part of Cruise Terminal 3 at Port Canaveral. Recently, and again because of market demand, they added professional diving services.
Knowing Your True North Paves the Way
Chivers though, like a compass pointing north, goes back to the elements that helps maintain their continuity while experiencing robust and dynamic growth.
"We have a very unique and set culture that we have developed over the years. We have endeavored to make sure our core values were not just at the management level, but (also) part of the DNA of our entire organization," he said.
Rabel and Chivers concluded by sharing a message they repeat and instill within the company,
"It may seem like a cliché, but clichés are often true and this is one we live by: You can never go wrong by doing the right thing."
(This story originally appeared in the June 2020 edition of Space Coast Business Magazine)