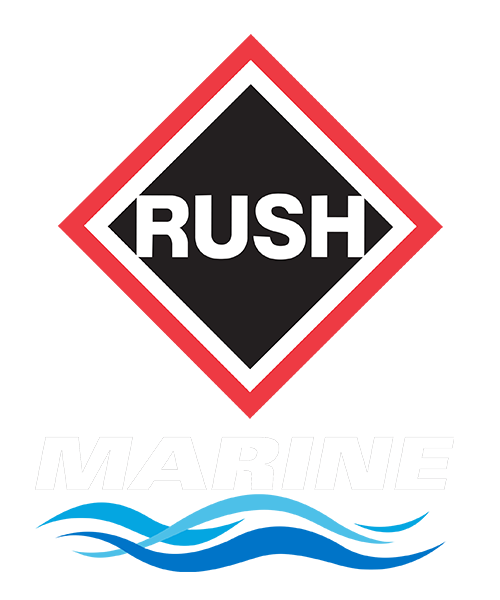 In 2018, RUSH Marine, LLC was unanimously awarded the $38.6 Million marine works package for the new Cruise Terminal 3 project by the Canaveral Port Authority. As the largest construction project to date at Port Canaveral, the extensive marine work performed by RUSH Marine included the removal of 11,000,000 pounds of the existing pier, dredging and disposal of 60,000 cubic yards of existing material to a designated offshore reef site, and installation over 14,860,000 pounds of structural steel components to include the combi wall, A-Frame tie back system, and dolphin structures.
The Carnival Mardi Gras ship was scheduled to arrive at Port Canaveral in the summer of 2020. Due to the COVID-19 pandemic, Mardi Gras' arrival was delayed until June 4, 2021.
Watching the Mardi Gras ship finally dock at CT-3 in Port Canaveral brought about feelings of gratification and fulfillment to the RUSH Marine team, who worked tirelessly on this project through unprecedented times.
"With the challenges faced throughout the construction of this unique project, along with having the vessel delayed for over a year due to COVID, it was very emotional and rewarding seeing the vessel finally docked at the new CT-3 terminal. It was an honor to be a part of the exciting celebration with the Carnival Cruise Line team, Canaveral Port Authority, and our local Space Coast community in the terminal today."

Tony Landry, President RUSH Marine, LLC.
Event attendees were elated to see the newest and largest ship sail into place. In addition to being the first cruise ship ever with a roller coaster on board, the Carnival Mardi Gras is part of Carnival Corp's "green cruising" design platform and the first Liquefied Natural Gas (LNG) powered cruise ship to be based in the U.S.
David Dapore, VP of Finance & Administration, was also in attendance at the event and shared his excitement, "It's been a long road to get here. It's very special for a lot of people today to finally see this happen. We're ready to get back out there, get on a ship, and go!"
Dapore added his sentiments that this marine construction project would not have been possible without the leadership of Tony Landry and the hard-working crew of RUSH Marine.