RUSH Construction, Inc. just completed three complex MRI projects within two weeks of each other.
RUSH Construction, Inc. (RUSH) just wrapped up three different MRI projects, all within the past two weeks. While all three projects involved MRI equipment, each presented its own challenges and was remarkable in its own right, involving three different equipment vendors and delivery methods: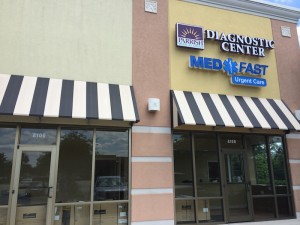 Parrish Medical Center's Diagnostic Imaging & Urgent Care Center: RUSH served as Design/Builder of the Diagnostic Imaging & Urgent Care Center for Parrish Medical Center. The most challenging and rewarding part of this project centered around the design-build construction delivery method along with an extremely challenging schedule. The design-build approach gave RUSH the ability to put together a design team and hand-pick subcontractors, working in harmony with the Owner. This approach allowed for project completion in an astounding 10 weeks, rather than the 8 months required in a normal environment.
Infinite Imaging's New MRI Suite: RUSH served as Construction Manager for Infinite Imaging's New MRI Suite, becoming involved mid-way through construction to oversee performance of the contract. The RUSH team worked closely with the contractor along with his subcontractors, holding them accountable by industry standards, and repairing a severe disconnect between the contractor and the owners. RUSH performed a unique and challenging role, allowing what once seemed to be an impossible goal to the Owner to conclude with the new MRI Suite opening in 9 months.
Watch the video below to see the impressive move-in of this MRI machine. This video was played by Infinite Imaging at the recent BIMDA healthcare conference, where the RUSH team was also a sponsor.  The RUSH team (including Al Forbes) was pleasantly surprised to see the "shout out" from the CEO at the end of the video!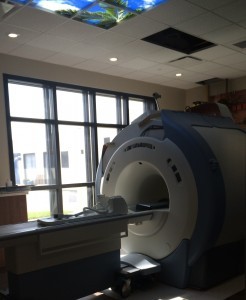 Health First Palm Bay Hospital's New MRI Addition: RUSH served as General Contractor for Health First Palm Bay Hospital's New MRI Addition, which involved the addition of a new MRI facility to the existing hospital. A major challenge of this project involved tying into the hospital's many existing systems, including: electrical, UPS power, emergency power, controls, sound system, comm./data, WAP, nurse call, code blue, security, fire alarm, fire sprinkler, HVAC supply and return, chilled water, reheat hot water, domestic water, sewer, and med gas. Many of the existing utility lines had to be rerouted due to their location under the new building footprint. This AHCA accredited project was completed in 5.5 months.
The past few months have been a real test of our abilities, and we are tremendously proud of the outcomes of each of these projects," says Al Forbes, Director of RUSH Construction's Medical/Commercial Group.
"RUSH was grateful for the challenge, as it provided another opportunity to really shine and show the healthcare industry what we are capable of in medical construction."
An employee-owned company, RUSH Construction, Inc. has worked with such notable clients as Parrish Medical Center, Health First, Inc., NASA, the United States Air Force, U.S. Army Corps of Engineers, Barn Light Electric, Central Florida YMCA, Ron Norris, and the American Police Hall of Fame. With an award-winning safety program and litigation-free history, RUSH is also a Certified Green Contractor with three LEED® accredited professionals on staff.
For more information about RUSH Construction, Inc., contact William Chivers or Al Forbes at 321-267-8100.