Rivaling tourism as the largest sector of the Central Florida economy, the health care sector is playing an increasingly larger role in job growth. In the May issue of i4 Business Magazine, Patrick Peterson reports that part of this rapid expansion is due to a large number of medical construction projects happening in the Central Florida area. This trend is expected to continue, and grow even faster over the next several decades.
With a workforce consisting of almost 60,000 jobs, the health care industry continues to rapidly expand, providing a steady economic boost for Central Florida. "The speedy growth of the medical industry is healthy for the region's economy. There are no real signs of overheating," said Sean Snaith, Director of the Institute for Economic Competitiveness, in the article "Local Projects Bring Booming Economy".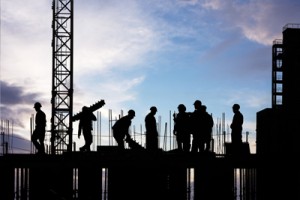 A growing list of medical construction projects have appeared in media reports, including the Orlando VA Medical Center, Florida Hospital's Kissimmee addition, and Poinciana Medical Center.
"The boom in health care construction foreshadows a new era in prosperity that will accompany tourism growth, which is expected to double in the next 30 years," said Rick Weddle, president and CEO of the Metro Orlando Economic Development Commission.
The health care industry has already added 27,000 jobs in the last 10 years, and with the addition of the SunRail commuter railroad line, spanning from Kissimmee to Sanford, Weddle believes that growth could double in the next 30 years.
With so many medical construction projects going up across the region, companies specializing in health care construction are finding an ideal economy for growth.
"I'm seeing a lot of capital being released," said Al Forbes, Director of RUSH Construction, Inc.'s Medical/Commercial Group.  RUSH is working on several major medical construction projects, including Parrish Medical Center's Diagnostic Imaging & Urgent Care Center and Health First Palm Bay Hospital's New MRI Addition.
As these and future health care projects are completed, jobs will likely be available for the approximately 2,500 local college and university graduates that enter the health care market each year.
Read More About Growth in the Health Care Construction Industry in the May, 2014 issue of i4 Business Magazine.