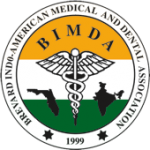 In an effort to further its growing reputation in the healthcare industry, General Contractor, RUSH Construction, Inc., has committed to sponsoring the 12th Annual BIMDA Medical Expo & CME Conference. After 30 years in the Aerospace and Defense market, RUSH is diversifying into the healthcare industry. An affiliation with BIMDA provides another opportunity for RUSH to get its name in front of healthcare providers, and show them the quality work done by RUSH Construction, Inc.
RUSH Construction has the specialized expertise to build projects such as hospitals, cancer centers, surgery centers, MOBs, physician offices, and many other types of medical construction facilities. Some notable RUSH healthcare projects currently under construction include Parrish Medical Center's Design Build-Diagnostic Imaging & Urgent Care Center, and Health First Palm Bay Hospital's New MRI Addition. RUSH is also the Construction Manager for Infinite Imaging New MRI Suite.
"We are looking forward to this opportunity to show the healthcare industry that we are not just another construction company," says Al Forbes, Director of RUSH's Medical/Commercial Group. "RUSH has completed projects that help put men in space, protect our troops abroad, and now we are building healthcare projects that save lives here in Brevard County."
An employee-owned company, RUSH Construction, Inc. has worked with such notable clients as Parrish Medical Center, Health First, Inc., NASA, the United States Air Force, U.S. Army Corps of Engineers, Barn Light Electric, Central Florida YMCA, Ron Norris, and the American Police Hall of Fame. With an award-winning safety program and litigation-free history, RUSH is also a Certified Green Contractor with three LEED® accredited professionals on staff.