Following the retirement of his mentor, Paul Stewart, Shawn Lucas has assumed the duties and title of Director of Safety and Quality.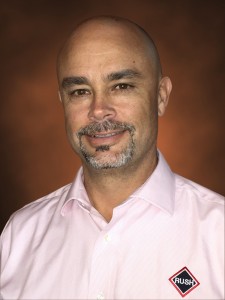 About Director of Safety and Quality Shawn Lucas:
Shawn Lucas began his career at RUSH Construction in January 2001, working as a Carpenter for 2 years. Upon returning to Florida in 2007 after living in Colorado for 3 years, Shawn rejoined the RUSH team. During this time, Shawn's responsibilities have evolved from Carpenter to Superintendent and Quality Control Manager. After completing his Bachelor's Degree in April of 2013, Lucas was promoted to Assistant Safety Director. Now serving as RUSH's new Director of Safety and Quality, Lucas' broad range of responsibilities and experience give him a unique perspective on the challenges of keeping workers safe on the job site.